Memory Palace Thanet
A downloadable game for Windows
Commissioned by Turner Contemporary as part of the Digital Commission series, 'Memory Palace Thanet' is an on-going project which uses video game technology to build its own virtual archive of things to remember. Through it, Thanet residents are invited to digitise, document and memorialise personal objects as artefacts, which act as placeholders for memories. These artefacts are arranged in a 3D environment where visitors can navigate and sieve through a growing collection of things deemed important for creating a digital archaeology of contemporary Thanet. 'Memory Palace Thanet' is developed in collaboration with Travayne Burrows (Blasé Games). The musical score and soundscape was custom made by Francesca Ter-Berg.
Install instructions
Click on either the Mac or Windows 'Signal' on the bottom of the page to download the game.
If you're a Mac user, double click to 'unzip' and open the file.
If you're a Windows user, you need to right-click and select 'unzip' to decompress the file. Then, select the 'Memory Palace Thanet' icon (outlined in the image below) to open the game.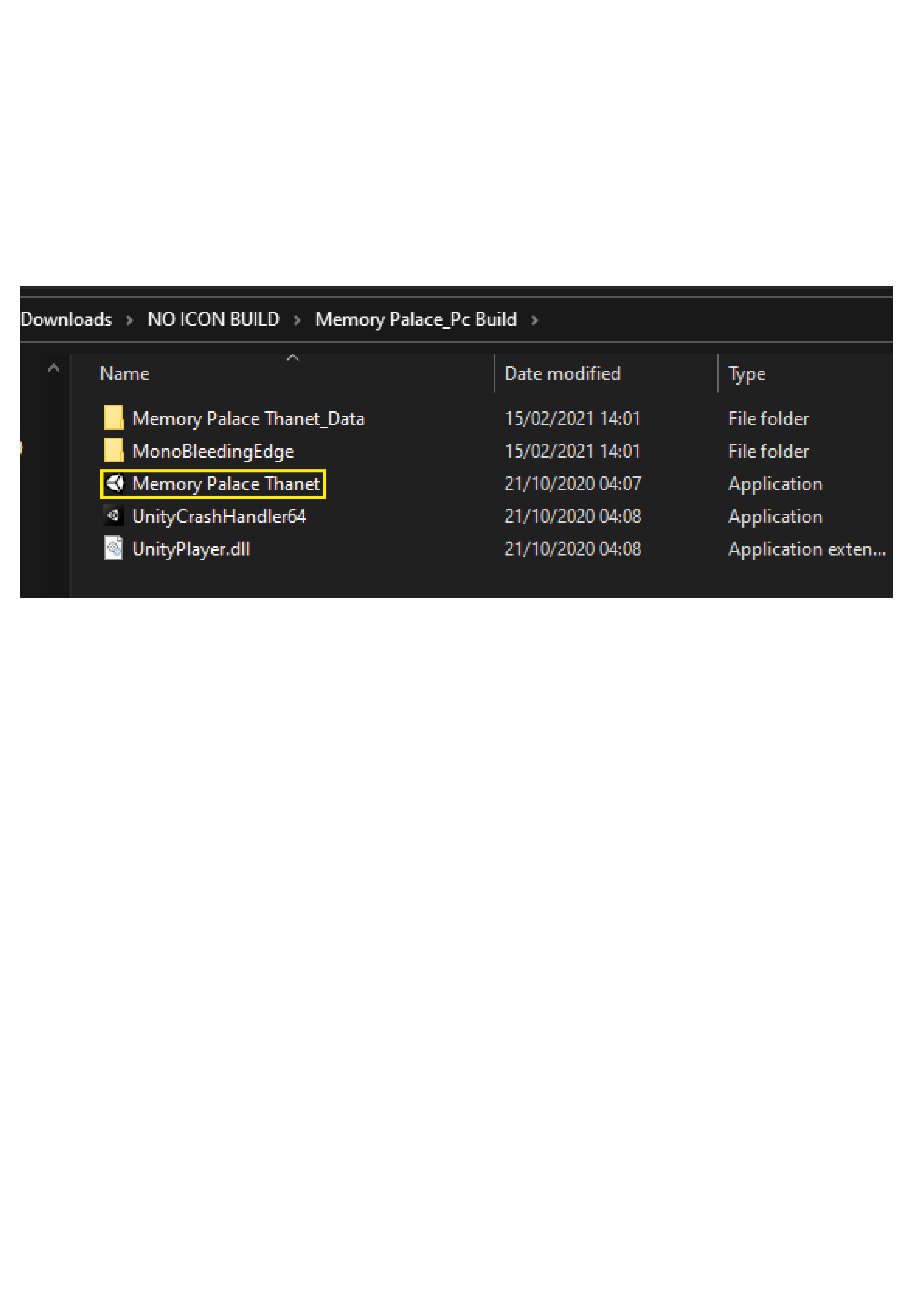 Comments
Log in with itch.io to leave a comment.
Heya, unfortunately the game will not load past the Nav Controls menu, and eventually the game crashed. :(